With more than 45 years of experience in the travel trade, our Managing Director/Owner, Mr. Krishna Sahi, has earned himself an excellent reputation in travel industry in Nepal. He is also one of the pioneers in tourism industry as he has been successfully involved in this field since 1955, when our door was just opened to the outside world for its tourists.
Our company, Krishna International Travels and Tours & Prince Hotel, is headed by Mr. Krishna B. Sahi and we have been delivering an excellent, top class, personalised services to all our clients visiting from different parts of the world.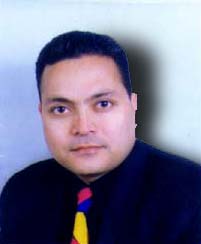 Our Director of Sales and Operations/Owner Mr. Jeetendra Sahi, eldest son of our Managing Director, has also been actively involved in our company for 14 years. Like our managing director, he has also earned a good reputation. Because our company is family run we always make sure that all our guests receives wonderful services and all our guests goes back home with a fantastic memories of Nepal.
Operation Manger for our Hotel Prince is the youngest son of our Managing Director Mr Upendra Sahi who has been taking well care of our each & every client with his very friendly,professional & very hospitable team of staffs for many years & we will always do so in all these days & years to come.
We are staffed with very friendly, highly efficient and well-trained personnels, who can organize your tour according to your special interests.
However, our first interest begins with pleasing our customers ase believe that the biggest pleasure in our business is that of a delighted client. Your trust is our most prided treasure.
Our company is not only specialised in Nepal but we are specialised also in Tibet.Sikkim,Bhutan & Darjeeling as we have been operating regular tours as well as fixed departure tours to all the above places past many many years very successfully.
At Krishna International, our main motto is to make every trip memorable for you. We arrange everything you need for your trip, to run as smoothly as possible both in and out of Nepal. Please contact us at any time from any part of the world for further details. We are always at your call & please feel free to contact us at the below mentioned address:
Krishna Int'l Travels & tours Pvt Ltd
Po Box 4788
Tripureshore
Kathmandu
Nepal
Email: krishna@mos.com.np
Fax:oo977-1-260980
TeL:00977-1-250875/76/77/79
Mobile:00977-1-981020638
GENERAL CONDITIONS:
All reservations should be made promptly with us or your travel agents/airline to ensure confirmation of hotel accommodation/air seats.
Full payment in US currency must be remitted on arrival or before departure from Kathmandu.
Travel documents like visas and passport are the responsibility of the client.
In case of last minute cancellation, we shall charge the actual charges as levied by the concerned airlines/hotels.
RESPONSIBILITY:
Krishna International Travel and Tours Pvt. Ltd., acts as an agent for the hotels, airlines, transport operators (for cars/coaches) and all purveyors of services on the clear understanding that it shall not, under any circumstances, be held responsible of liable for any accident, personal injury, damage, delay, irregularity, loss or theft of personal and luggage, or inconveniences caused by the travel facilities arranged by the company, its employees or agents. Thought all bookings are accepted and executed with utmost care by our most experienced staff, we will not be held responsible for nay changes or deviations on account of factors beyond our control. All prices, timetables, dates, itineraries and hotels may be altered without prior notice.
P.O. Box 4788
Tripureshwor
Kathmandu
Nepal
Phone # 977-1-250875/76/79
Fax # 977-1-260980
Krishna@mos.com.np